ORTHOTICS CONSULTATION in Torrance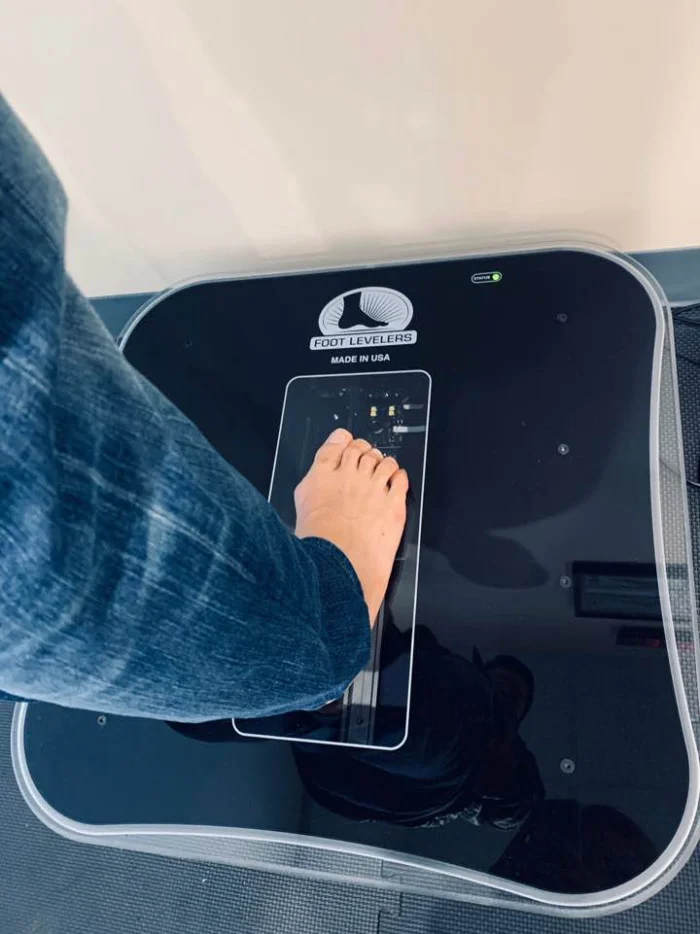 Though foot pain is common due to many factors, it can have a detrimental effect on a person's physical fitness and sense of well-being. In addition, we often see patients who feel persistent aches and pain in their neck area, lower back, hips, and knees. What many don't realize is that these painful symptoms may indicate that the problem also originates with the feet. At Back On Point Wellness, we offer orthotics consultation in Torrance, CA, to assess which type of customized orthotics is right for you to ease your pain and restore your feelings of health and wellness.
What Is Orthotics?
Orthotics is a medical field of study designed to treat and correct biomechanical issues with a person's foot or feet. These issues can affect the way someone walks, stands, or runs. Orthotic devices also alleviate foot pain caused by common medical conditions, including arthritis, bursitis, diabetes, and plantar fasciitis. Orthotic fittings, beginning with a consultation, can help patients avoid surgery through corrective treatment and devices that are designed to ease symptoms.
Orthotics Consultation
Our professional staff near you will schedule an appointment for your orthotics consultation, during which we will assess your individual condition, need for treatment, and the proper response to provide you with optimal health and wellness. There are many benefits to having an orthotics consultation and receiving custom-fitted orthotics, especially for people who spend a great portion of their day on their feet.
Some of these benefits include:
Providing proper support for feet
Reducing pain
Protecting joints
Preventing injury
Enhancing athletic performance
By improving the alignment and balance of a person's feet, we can reduce unnecessary strain and pressure placed on other parts of the body such as the knees, hips, back, and neck. In turn, this reduced pressure reduces painful symptoms in these areas and improves mobility and well-being.
Do you suffer from pain in your neck, lower back, hips, knees, or feet? Our professional staff in Torrance, CA, can assess your need for custom-fitted orthotics. For more information about setting up an orthotics consultation near you, contact our team at Back On Point Wellness.