At Back On Point Wellness we love working with kids and families.  We look forward to meeting you and your family.
Claim Your $95 New Patient Special today!
Includes:
Consultation
Exam
Treatment
At Back On Point Wellness we love working with kids and families.  We look forward to meeting you and your family.
Claim Your $95 New Patient Special today!
Includes: Consultation, Exam, and Treatment
Schedule Today
Have questions? We can help.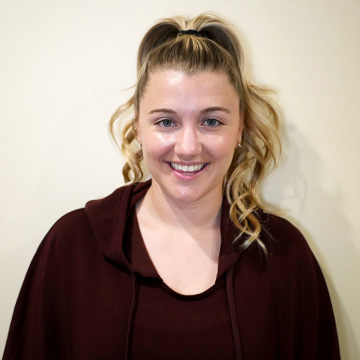 Chiropractor
Hayley Thomas D.C.
Dr. Hayley Thomas is originally from the small town of Horseheads, NY. She attended the University at Buffalo for two undergraduate degrees: Legal Studies and the other in Dance. She moved to Los Angeles, California to obtain her Doctor of Chiropractic from Southern California University of Health Sciences.
Dr. Hayley is Webster certified through the ICPA (International Chiropractic Pediatric Association). This chiropractic technique is specifically used for pregnancy and preparation for birth. She is continuing to obtain her CACCP, Certification by the Academy Council of Chiropractic Pediatrics, which is a 2 year program focusing on all aspects of pregnancy, birth, infancy, and childhood. She has a passion for working with women and kids of all ages! She believes that her treatment sessions are not just for feeling better, but educating patients upon their bodies and how to take care of them through each stage of life.
From Pediatrics & Pregnancy to Family Wellness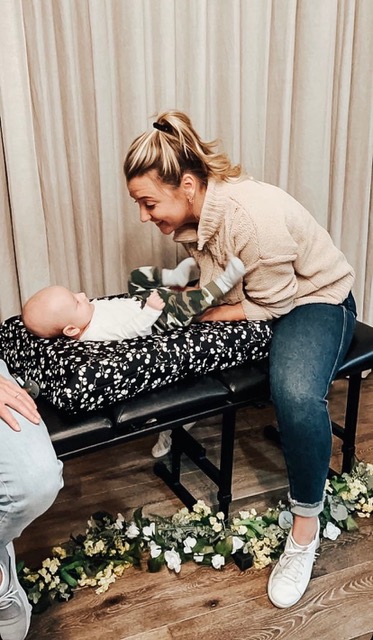 Children's Chiropractor
If you're looking for a child child chiropractor in Torrance we'd love to be the office you choose.  At Back On Point Wellness we love working kids.
INFANT CHIROPRACTOR?

Chiropractic care can be very helpful for infants.  If your baby is struggling with colic, ear infections, or constipation chiropractic care may be the answer.

CHIROPRACTIC CARE FOR KIDS

Kids need chiropractic care just as much as adults.  Most children are never introduced to chiropractic care and that's a problem that can impact them for the rest of their life.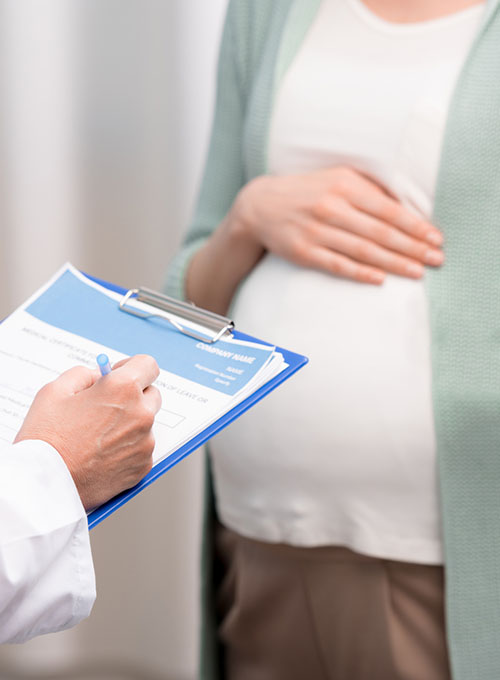 Pregnancy Chiropractor in Torrance
If you're pregnant, chiropractic care can be an amazing addition to your healthcare plan.  Finding a pregnancy chiropractor is a great choice.
Prenatal Chiropractic Care

Studies have shown how bennificial chiropractic care during pregnancy can be.

Are you struggling with Back Pain?

Back pain can be very common for pregnant mothers.  Chiropractic care is a great choice to help with back pain during pregnancy.  

Reduced Labor Time

Studies have shown that pregnant mothers under chiropractic care have reduced labor times.
Real People. Real Results.
Great service, always when in need of stress relief Back On Point is my go to place. Adjustments, massages, cupping all amazing! Staff is always true to the patients and very knowledgeable. 5 stars all the way!!
---
I love this place! All the staff members are incredible! Cindy is one amazing massage therapist! You don't even need to tell her what you need - she'll find your pain! Dr Jake had me waking in a cloud after my first session with him!!
---
I had been on a surf trip in a place where the surf is big and very powerful. I got slammed a few times on the trip and hurt my neck and arm. I pinched my radial nerve and it made my left hand and fingers numb. It was very painful and I couldn't sleep for weeks. I saw three other chiropractors physical therapists. And nothing helped. I got a referral to come here from another buddy of mine that surfs. I was skeptical to say the least. The Dr. told me it would take 3 to 7 visits to fix it. I saw him four times and it's completely gone I've not had a problem with it since it's been more than a year. And I could not recommend them highly enough!
---
My back and shoulders have had so much tension built over over the years and my posture is honestly terrible. Causing a lot of discomfort and pain. So I made an appointment with Back on Point Wellness and it was a breeze. I was able to come and Dr. Kim was able to dramatically help with my issues. His method was amazing and I could feel the correction as it was being done. He explained exactly what was happening with my body and gave me points of exercises//stretches to help. I walked out feeling amazing after my visit. Will definitely be going back!
---
Possible Benefits of Chiropractic Care During Pregnancy