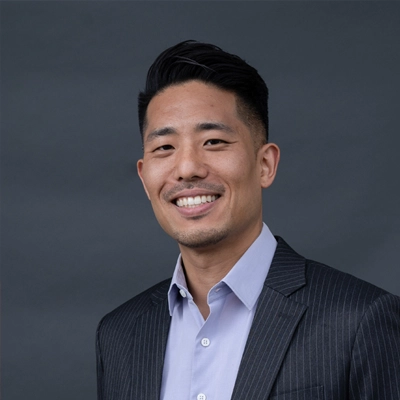 Ernest Kim D.C., L.Ac.
Dr. Ernest Kim began his journey of healing at the age of 16 when he began having chronic low back pain due to bad posture and several car accidents. Traditional allopathic care could not alleviate his pain. He was able to heal completely only with regular stretching, chiropractic care, and active release technique.
His exposure to holistic medicine at an early age greatly influenced his desire to learn more. During his second year in college, he decided to take a year off and attend massage school. Although it didn't make much sense at the time, he decided to pursue his passion anyway. It was the best decision he made in his life. Developing his skills as a holistic practitioner early on would prove to be greatly beneficial in his current practice as a chiropractor and acupuncturist.
Dr. Kim is a second-generation acupuncturist and a board-certified chiropractor who graduated with honors from Southern California University of Health Sciences. He received his bachelor's degree in Psychology from the University of Colorado and is a graduate of Boulder College of Massage Therapy. He is also a certified Transformational Life Coach.
He has been featured on CBS and Showtime and has worked with professional athletes from the Los Angeles Lakers, Oakland Raiders, San Diego Padres, as well as Boxing Champions and AVP Volleyball players.
Dr. Kim uses an integrative approach to his assessment and diagnosis protocol. By combining his various areas of knowledge in chiropractic and acupuncture, along with tuning into the patient's energy body, he can intuitively assess how the injury or illness came to be and why.
A chiropractic treatment from Dr. Kim does not mean you have to receive an adjustment. He incorporates A.R.T. in each of his treatments as the muscles and fascia play a pivotal role in maintaining the body's structure and alignment. Although chiropractic adjustments can be powerful in healing the body, it is not always necessary to enact change. Locating and breaking up scar tissue to reduce inflammation and pain is crucial for an adjustment to hold its positive effect. When an adjustment is found to be needed, he works with the body's natural rhythm and breath to deliver a gentle, smooth adjustment.
Dr. Kim believes the right combination of nutrition, exercise, rest, and a peaceful mind is the key to happiness and longevity. During his spare time, he enjoys playing basketball, lifting weights, yoga, and hiking.
Licensures/ Certifications
Active Release Technique Master's 2021
Active Release Technique Nerve Entrapment 2018
Selective Functional Movement Assessment 2017
Active Release Technique Full Body 2015
Acupuncture License 2014
Chiropractic License 2013
American Heart Association Healthcare Provider 2012
Certification Therapeutic Massage (NCBTMB) 2007