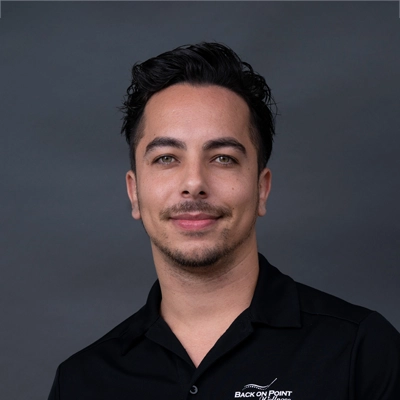 Chiropractic Torrance CA Giovanni Cardoso C.M.T.
Spending his formative years in Cape Town, South Africa, Giovanni moved to Southern California in 2007. Growing up in an athletic family, massage therapy found its way into Gio's life, and he's never turned back. Working on runners (sprinters and marathoners), professional volleyball players, and avid gym-goers, he combines the best of a variety of massage techniques.
Massage Therapy Style
Giovanni offers a detailed, thorough, and precise massage with an empathetic and intuitive delivery which always leaves patients with an overall sense of well-being after a session. Gio is adept at both relaxation/spa-like treatments as well as therapeutic rehabilitation therapies. He assesses the full spectrum of a patient's body's needs from intense pain and injury from the demands of an active lifestyle, enabling them to get back to everyday life.
Specialty Certifications:
Deep Tissue
Muscular Skeletal
Myofascial
Sports Massage
Rehabilitation Therapy
"A balanced body is a happy body – And your well-being is my priority."
Education:
Massage Therapy Certificate (South Bay Massage College, Manhattan Beach, CA)
Deep Tissue Therapy Certificate
Muscular Skeletal Certificate
Myofascial Release Certificate
Sports Massage & Rehabilitation Certificate