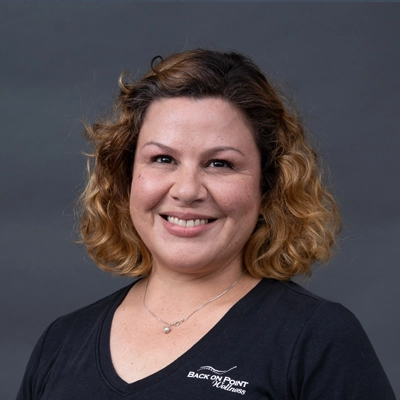 Patty Ralls C.M.T.
Patty is a local, spending most of her life in the South Bay and now raising her family. High School and College is where she displayed her talent playing softball. It was on the softball fields that she experienced injuries, which lead to her passion for healing, and her journey to massage therapy.
Massage Therapy Style
Listening to what the client is saying and to what the body reveals to her, Patty uses her gift of intuition and knowledge of rehabilitation to formulate a personal treatment. Energy work, trigger point, deep tissue, combined with therapeutic and relaxation techniques, ensure that each person feels healed and rejuvenated.
Massage Specialties
Prenatal Massage
Healing Touch
Trigger Point
Sports Massage with a focus on rehabilitation
'I believe I can help anyone, from a couch potato to a professional athlete. During our session, you will hear me telling you to breathe or take a deep breath during our session. I believe the breath is a catalyst for relaxation and for bringing attention inward, telling you, "It is time to heal."
Associations:
California Massage Therapy Council, (member # 19292)
Associated Bodywork & Massage Professionals, ABMP
Education:
Massage Therapy Certificate (California Healing Arts College, West Los Angeles, CA)
A.S. Sports & Rehabilitation Therapy (Fremont College, Cerritos, CA)